Company Profile and History
The Wolf Group of companies aims towards innovation and highly advanced technology, reinforcing its roots in Switzerland.
We are a completely independent and versatile manufacturing hub, with production facilities in Switzerland as well as in China.
Our group of companies:
Wolf Asia Ltd. in Hong Kong, supplies high-quality watch components and watches to the worldwide market place since 1996.
Wolf Sino Industries Ltd. the modern production facility in Huizhou, China, was founded in 2007.
Manufacture Wolf SA, a sophisticated case production, was established in Biel/Bienne, Switzerland at the beginning of 2017.
Products & Country Of Origin
• Swiss Production – Swiss Made cases and watch kits of exceptional quality.
• China Production – For competitively priced cases, bracelets, buckles, watch kits and watches.
The main materials used are Stainless Steel 316L (1.4404, 1.4435 & 1.4441), Stainless Steel 904L (1.4539), Titanium Grade 2 and 5, Bronze CuSn6 and C95200, Aluminium 6061, Carbon as well as Precious Metals.
Manufacture Wolf SA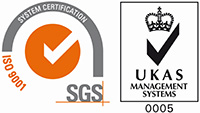 ---
Manufacture Wolf S.A. takes care of Sales and Marketing and serves our Swiss clientele's requirements from product development to technical support. Wolf Suisse is one of the most technologically advanced case manufactures in Switzerland, with an annual production capacity of 500'000 cases. The manufacture is fully automated and a shining example of the implementation of Industry 4.0.
Manufacture Wolf SA
Fritz Oppliger Strasse 18
2504 Biel/Bienne
Switzerland
Tel.: +41 32 344 90 00
Mr. Beat Geiser
beat.geiser@wolf-suisse.com
Wolf Asia Ltd.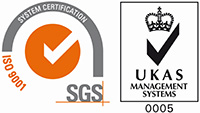 ---
Since its commencement, Wolf Asia is associated with high quality, reliability as well as a very customer orientated and systematic work structure. We cater for the worldwide market of our Swiss, European and American customers. The Hong Kong office serves as a link between our factory in China and customers, taking care of product development, technical support and logistics.
Wolf Asia Ltd.
12/F Goldsland Building,
22 Minden Avenue,
Tsim Sha Tsui, Kowloon,
Hong Kong
Tel.: +852 2543 1303
Contact Person: Mr. Gary Shum
gary.shum@wolf-suisse.com
Wolf Sino Industries Ltd.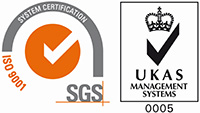 ---
Wolf Sino Industries Ltd. has a basic monthly production capacity of
180'000 cases
160'000 bracelets
100'000 buckles
CNC machines and robots offer a high grade of automation and a lean management philosophy ensures a regular and reliable quality level as well as on-time delivery.
Wolf Sino Industries Ltd.
No.1, Block 1, Center Industrial Avenue,
Shuikou Town,
Huizhou City, 516000
Guangdong, China
Tel.: +86 138 2991 7603
Mission, Vision & Values
Mission – We consistently strive for excellence by anticipating our customers' expectations with the aim of exceeding them.
Our mission is to deliver products of the highest quality, ensuring a competitive edge in the global market.
Vision – We are committed to expand and become the world's most automated, exacting and high precision manufacture of components in the watch industry with the legacy of Swissness and quality as our ultimate guide and goal. We aim to provide long term value to our customers by continuously improving processes, enhancing systems and investing in our production facilities.
Values – We pride ourselves on creating a respectful work environment based on integrity, making good on our promises and delivering results. The culture of unity and independence, together with the workmanship and reliability of our products, are ultimately responsible for the sustainable growth of the Wolf group of companies and a successful future.
We
Watch
Your
Quality